Polka Dot from (life is to short not to) wear red shoes is having a photo contest! It's a portrait photo contest. You can enter 2 photos!
Here are my entries :)
One | Gotta love a good laughing shot!
Two | Simple and Sweet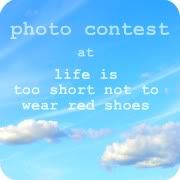 Do you like number one or two better?